Awakening
Melissa and Grant Virtue
Thursday, 07:00pm 08:00pm
To awaken is to truly live the life of your dreams!

Are you ready to cross the magical threshold and enter the Divine's domain where dreams and intuition unfold? Come, journey along the path to the inner soul of enlightenment and cosmic awareness, where Divine essence resides. Do you desire to delve into the deeper mysteries of life and take positive action to shift your world? Enter a world of magic where anything is possible! Join your hosts, Melissa and Grant Virtue, as they guide you between the inner intuitive worlds and outer worlds of manifestation to live the life of your dreams.

Allow yourself to experience magical realms. Allow yourself to rebirth and blossom each week as you illuminate your soul and connect with Source. You will experience everything from angels and fairies to dreams and abundance to sacred information and mindful living.

Melissa and Grant will help you plant, grow and manifest your dreams! You will learn tools and techniques each week to further you along your path of bliss. You will hear from special guests who are masters in their field. You will have an opportunity to call in to speak with Melissa and Grant. Expand your heart and mind each week as you begin Awakening with Melissa and Grant.
UPCOMING EPISODES
---
May 31, 2018
07:00 pm 08:00 pm
#6: Awakening with guest Susan Dintino
The InPower Hour radio host Susan Dintino will be joining us! Susan gets to the heart of the matter with her listeners. A trusted and popular advisor, Susan uses her intuitive abilities to provide he...
GO TO EPISODE
About Melissa and Grant Virtue
---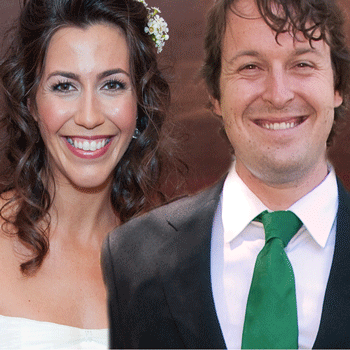 Melissa G Virtue, an expert dream interpreter, has been teaching dream work for over fifteen years. Melissa teaches courses on Angels; Dream Interpretation; Intuition; and Manifesting with Movement. She keeps a private practice while working towards her masters in psychology.

A retired professional dancer who created the spiritual dance movement, SpiralDance: Manifestation with Movement, Melissa is author of Dreamtime; the children's series, Magical Dream Journeys; co-author of Angel Dreams Oracle Cards; Angel Dreams: Healing and Guidance from Your Angels; and Angels of Love with her husband Grant Virtue. Melissa is the director of the Enlightenment Conference. She resides in the United States. You can contact Melissa and find her courses at www.SacredSolas.com
---