Flowdreaming
Summer McStravick
Tuesday, 03:00pm 04:00pm
Every episode of Flowdreaming is a jewel brimming with new ideas that push you to look at yourself and your life differently. You'll experience a really different way of understanding your life, and the world, through the lens of Flow. Wake up every day feeling that your life is a work of art that shaped hour by hour through your intention and belief. Flowdreaming peels back your world and shows you who you are.. Join host Summer McStravick as she helps you up-level your life with this powerful philosophy and her laser-like insight into your Flow.
UPCOMING EPISODES
---
Jul 17, 2018
03:00 pm 04:00 pm
#570: The DMV, Hotels and More
Yes, that's right. The DMV. Cornerstone of underfunding and inefficiency. We look at how different places contain different energies that are created from the swirling energies of company culture, t...
GO TO EPISODE
Jul 24, 2018
03:00 pm 04:00 pm
#571: Time for More Time
Are you always early, or always late? Does it seem like you never have enough time in your day, or does the time drag by? Summer explores how we process time, and how time is really just a container f...
GO TO EPISODE
Jul 31, 2018
03:00 pm 04:00 pm
#572: Why You Hate Certain People
Some people are triggers. They remind you of the ignorance you abhor, or the selfishness you despise. Sometimes, their job is to reflect back your own insecurities, or rob you of your power so you can...
GO TO EPISODE
About Summer McStravick
---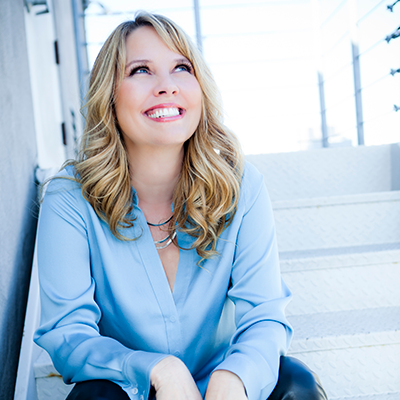 Meet Summer McStravick, creator of Flowdreaming and M.E. School, and two online radio networks: HayHouseRadio.com and InFlowRadio.com.

Summer is busy!

In her groundbreaking work with Flowdreaming and M.E. School, Summer specializes in the architect of emotions — the language of the universe — which she helps you harness so you can program your future and experience unstoppable upleveling and personal growth in every aspect of your life.
She's also known for her extraordinary background as having been hand-selected to work for Louise Hay, where she had the opportunity to develop a "start up" division within the publishing company Hay House, where she created audio products and programs for a vast network of the world's greatest spirituality and self-growth teachers. Summer was Dr. Wayne Dyer's co-host for five years, and is the creator of hundreds of audio programs, radio shows, and on demand courses for such luminaries as Doreen Virtue, Jerry and Esther Hicks (Abraham), Suze Orman, Greg Braden, Bruce Lipton, Sonia Choquette, Colette Baron-Reid, and many more.

Summer's own personal flagship program, M.E. School, launched in 2014 and is the culmination of her years of research and inner development. M.E. School teaches Flowdreaming and Empathic Intuition as cornerstones of personal growth, with an emphasis on manifesting, personal power, deep inner healing, and the "go bigger" mindset. Its transformational approach attracts many coaches, entrepreneurs and regular people who aim for true inner breakthroughs and empowerment.

Now she brings you InFlowRadio.com.
---
X
Call A Live Show
Free Calls Worldwide
(Only for desktop Chrome or Firefox!
This link will not work on mobile phones!)