#6: Awakening with guest Susan Dintino
Awakening/Melissa and Grant Virtue
May 31, 2018
---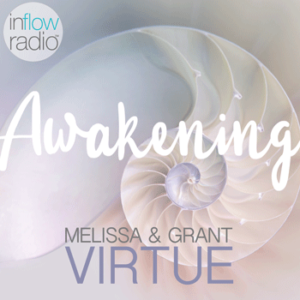 Awakening
Melissa and Grant Virtue
May 31, 2018
#6: Awakening with guest Susan Dintino
The InPower Hour radio host Susan Dintino will be joining us! Susan gets to the heart of the matter with her listeners. A trusted and popular advisor, Susan uses her intuitive abilities to provide her clients with clear guidance and advice that assists them in choosing the best paths for their lives.
Susan is a Hay House author, motivational speaker, intuitive advisor and radio show host. Her memoir, "Songs of My Life? Slightly Out of Tune," was an Amazon Hot Pick. Susan is the creater of a new meditation technique called InPowering Meditation?.
Join us for an exciting, informative, hour certain to be filled with laughter and guidance!
Play Now
---