The Abby Moneyhun Show
Abby Moneyhun
Be ready to explore YOU ... and once you start this journey it's hard to go back. Walk through a doorway of frequency straight to your inner self.

Be beckoned to awaken the sometimes secretly shy, yet all-knowing essence which is at the core of your humanness. That being which craves to be known, understood, relied upon, recognized and activated . . . as it holds every answer we've ever searched for externally.

Join Abby Moneyhun as she looks to that inner essence within each of us. With bright and fascinating guests, live calls, and fascinating topics, Abby Moneyhun is sure to entertain AND expand you.
About Abby Moneyhun
---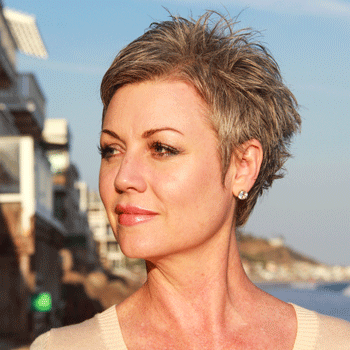 Abby considers herself first and foremost a mother, which she fondly states is the hardest yet most fulfilling "job" she's ever had. She is also co-founder of MESSCO, and other "Moneyhun Companies" which included throughout the years trucking services, installation and maintenance of production equipment and real estate investment. MESSCO was founded in 1998, and is considered her "favorite" Moneyhun Company, because it created multiple patented technologies which literally change the air quality of the planet, removing 99.9% of VOC's, hydrocarbons and BTEX. These carcinogenic emissions are created during the natural gas dehydration process, oil tank storage and the flaring of natural gas during the oil exploration process. She has also created/co-created other companies including SYZYGY, Trahidri, and most recently 12th house media.

While exciting things were happening at the business level … on a personal level Abby's life was falling out from beneath her feet. A marriage she had poured a majority of her life into was ending against her control. Abby went into a state of shock, followed by sadness and depression. Her inability to deal with the stresses of these unexpected life changes resulted in severe health issues. Something about facing her own mortality gave her the realization there is much more to life than working it away to achieve material "success." Abby made the conscious decision to change her physical situation, to heal her body and mind.

Her life had been focused on energies like oil and gas, and with these changes in her life now new energies became clear and present as she was awakened to human energies, vibrational frequencies, and the power of healing. She delved into numerology and galactic code, with a natural knowing powered from a place deep within her core. Her passions found while studying numerology led to her natural ability to help others struggling with life challenges. When she spoke, her voice was heard. Her strength grew. Abby focused on healing herself. She knew she needed to be whole and healthy to aid others. She has since philanthropically coached individuals suffering from health, relationship, financial issues, dealing with the loss of loved ones … you know, all the issues that face us humans at one time or another living on a "Planet of Emotion" and simply having a "human" experience.

She became Reiki certified during which both of her sons gained their certifications as well. If there is one thing in her human experience that has brought her the most genuine human emotion, it is being a mother to her two very special, brilliant sons, and the crew of youth who spent the majority of their teenage years together as a giant family. Abby has most recently been recognized for her leadership skills, brainstorming skills, philanthropic contributions and was also named as one of People Magazines most beautiful 44 year olds in the nation in 2012. When you're around her you will feel this message … ANYTHING IS POSSIBLE as you enjoy the entire human experience. SAVOR THE MOMENTS!
---
X
Call A Live Show
Free Calls Worldwide
(Only for desktop Chrome or Firefox!
This link will not work on mobile phones!)