What are Patanjali's Yoga Sutras – What Every Yogi Should Know
Sivana Podcast/Sivana East / Brett Larkin
August 22, 2023
---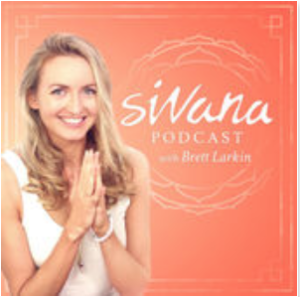 Sivana Podcast
Sivana East / Brett Larkin
August 22, 2023
What are Patanjali's Yoga Sutras – What Every Yogi Should Know
If you've ever done a Yoga Teacher Training or are looking to do one, you've most likely heard about the Yoga Sutras by Patanjali as part of the teacher training. 
Hey, maybe you've even heard me mention them once or twice (I talk about them a lot!)
You may wonder "Why?" or even, "What in the heck are these Yoga Sutras?!". Well, that's what we're going to explore in this episode!
Anyone who has some sort of Yoga practice will find inspiration in the Yoga Sutras as these texts provide a very different perspective to the Yoga we know these days. Seasoned teachers, I promise there'll be some fresh fun facts in here for you too!
📱Book a Free Yoga Teacher Training Clarity Call here! 
🔮Pre-Order my Book & Get Bonuses HERE
Go deeper with me:
✨Uplifted Membership (8 Limbs, Embodying the Yamas & Niyamas plan)
Blog: 
🎧 Also Listen to:
#271 What is Kriya Yoga
#156 The Secret Power of the Yoga Sutras – Conversation with Nischala Joy Devi
#188 The Yoga Sutras, Tantra & the Chakras: Understanding these Connections – Conversation with Michelle S. Fondin
© 2023 Uplifted Yoga | BrettLarkin.com
Source: Sivana
Play Now
---