#89: Man Tires Of Being Blown To Bits
Dear Venus/Venus Andrecht
February 12, 2020
---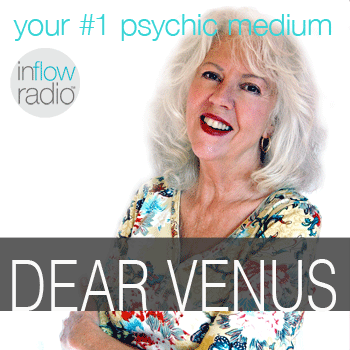 Dear Venus
Venus Andrecht
February 12, 2020
#89: Man Tires Of Being Blown To Bits
• Why Can't I Have What I Desperately Want?
• Fellow Chooses Odd Name For Himself
• Venus Throws A Lot Of Mojos At You!
• Callers: Kiyomi Misses Her Star People, Debbie Has Burning Legs & 'Cat Hair Balls' In Her Stomach, While Miyasha's Son Is Dealing With Prejudice From An Army Of Chickens
Callers always get free On Air readings every live Dear Venus show Wednesdays at 2 pm PAC/5 pm EST. Call the show at (760) 456-7277.
Visit godisalwayshappy.com for Radio & Private Reading information.
Play Now
---