#88: A Bad Year For Nose Pickers
Dear Venus/Venus Andrecht
February 5, 2020
---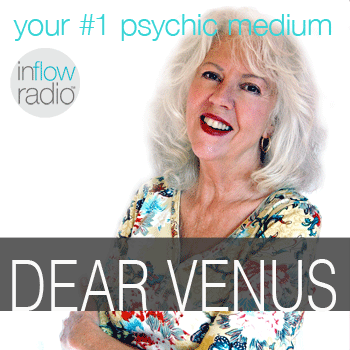 Dear Venus
Venus Andrecht
February 5, 2020
#88: A Bad Year For Nose Pickers
• Bad Bugs/Bad Drugs
• Corona Virus
• The Viking
• Valentine's Class
• Done With The Merry Go Round?
• Pets Are Not Pets
• Your Emails
• Callers: Bridgette's Cat Goes Missing, Cindy Is Hit By Prejudice And Olu's Cat, Husband & Son Are At Odds
Callers always get free On Air readings every live Dear Venus show Wednesdays at 2 pm PAC/5 pm EST. Call the show at (760) 456-7277.
Visit godisalwayshappy.com for Radio & Private Reading information.
Play Now
---