#72: How To Slow Down Time
Dear Venus/Venus Andrecht
October 2, 2019
---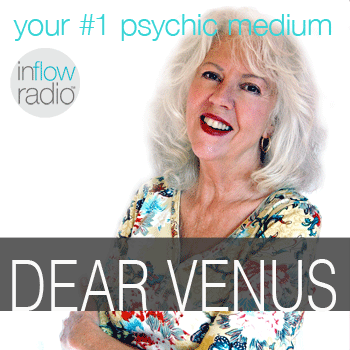 Dear Venus
Venus Andrecht
October 2, 2019
#72: How To Slow Down Time
• Polly's Big Wax Experience
• Am I Me?
• Do You Feel Out Of Sync With Your Friends
• Callers: Her Mother's Dead Beat Boyfriend & Another Mother's Little Boys See 'Bad' Spirits
Listeners please call the live show for on air readings. Venus reads for free on air on the Dear Venus Show Wednesdays at 2 pm PAC/5 pm EST. Call the show at (760) 456-7277.
Play Now
---