#51: The Dick & Jane Framework Of Life
Dear Venus/Venus Andrecht
April 24, 2019
---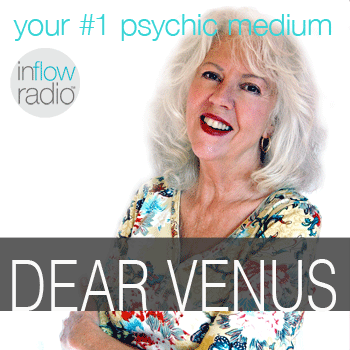 Dear Venus
Venus Andrecht
April 24, 2019
#51: The Dick & Jane Framework Of Life
Sort Of An Apology From Venus &
Talking About Being Self Centered
The Ruby
And Callers to the Show: Bernadette Has A Crush On A Shadow Man & The Squirrel Lady! Calls the show.
Callers always get free On Air readings every live Dear Venus show Wednesdays at 2 pm PAC/5 pm EST. Call the show at (760) 456-7277.
Visit godisalwayshappy.com for Radio & Private Reading information.
Play Now
---