#47: Special Guest, Gina DePrima, Esq., Family and Matrimony Attorney and Founder of Divorce Intelligence (Rebroadcast)
Love Your Life/Genie Lee Perron and Debi Filippi
February 3, 2021
---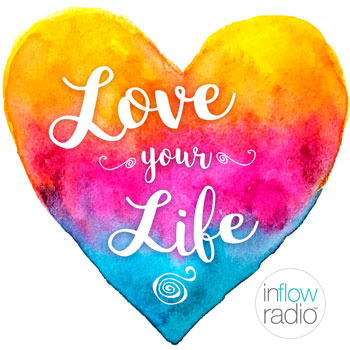 Love Your Life
Genie Lee Perron and Debi Filippi
February 3, 2021
#47: Special Guest, Gina DePrima, Esq., Family and Matrimony Attorney and Founder of Divorce Intelligence (Rebroadcast)
Today Genie and Debi are joined by special guest, Gina DePrima. Gina Marie DePrima, Esq. is a top family and matrimonial attorney practicing in New York. Ms. DePrima has been assisting families and couples in crisis for nearly two decades. She is often appointed by courts to advocate for children when their parents are separating or facing co-parenting challenges. Her work with parents includes frequently being appointed by the court as a Parenting Coordinator and working as a private practice attorney and mediator at her firm DePrima Law.
She is the founder of the Divorce Intelligence ™ mentoring system designed to help people flow through personal break up challenges with grace and ease. Through Divorce Intelligence, she offers private mentoring in conjunction with legal services or as additional personal support for those not needing legal assistance.
In addition, Ms. DePrima, has been trained by international best-selling author Katherine Woodward Thomas in the art of taking people through heartache to wholeness and is a Certified Conscious Uncoupling ™ coach.
Ms. DePrima's vision is to help people synchronize, balance, and align their relationships with the wisdom of the heart and the wisdom of the soul. She merges her personal and legal experience with natural empathic intuition and insight. Blending her training as a certified energy healer, certified psychic medium, and student of yoga and shamanism, she brings a unique and powerful voice to the evolution of family systems and relationships.
Play Now
---