#43: Divine Wisdom & Deep Spiritual Messages
Blissful Quests/Doyle Ward
February 20, 2019
---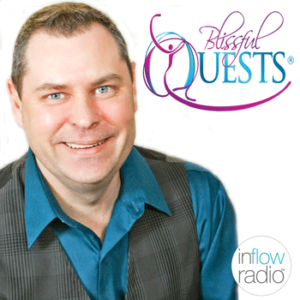 Blissful Quests
Doyle Ward
February 20, 2019
#43: Divine Wisdom & Deep Spiritual Messages
Have you ever asked yourself the BIG questions? Who am I? Why am I here? What is life all about? Tune in as Doyle attempts to tackle those big questions by sharing his insights discovered through years of study and info revealed through personal readings given to folks. Call in live to join the discussion, ask question or get a free mini-reading.
NOW Enrolling! Are you ready to fine tune your INTUITION! Check out this brand-new opportunity to explore your intuitive, psychic, mediumship, and energy healing abilities. Beginning February 7! Learn more about it here: https://bit.ly/2TihXtK
Text BQPODCAST to 22828 and get your FREE Gift by signing up for my weekly newsletter sharing intuitive tips while taking a positive approach to a more empowered life. Or sign up at https://blissfulquests.com and explore private readings or life coaching info.
Play Now
---