#22: Food Glorious Food!
Love Your Life/Genie Lee Perron and Debi Filippi
December 5, 2018
---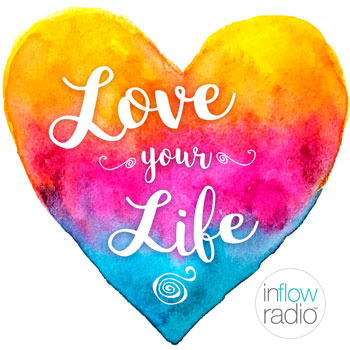 Love Your Life
Genie Lee Perron and Debi Filippi
December 5, 2018
#22: Food Glorious Food!
We need it to live…it's our fuel. Have you ever thought about how important it is to your overall health? If you think of your body as the amazing vehicle for your soul to explore this world, then the quality of food/fuel you're consuming plays a big role in how well your vehicle functions! Food is medicine!
Join Genie and Debi as they talk with their special guest, Patti Fleury. Patti is a licensed Heal Your Life Teacher, expert in nutrition and the author of the book, "Life After Crohn's: 5 Steps to Total Wellness." She was eventually diagnosed with Crohn's disease in the early 1990s. She spent countless days in hospital, taking all kinds of drugs and eventually underwent surgery to remove portions of her digestive tract. Despite this aggressive medical approach, she remained unwell and essentially debilitated. Her illness determined her entire life until she woke up one morning and decided a change was in order.
She started working with a naturopathic doctor, changed her diet, began supplementing with key nutrients, made some lifestyle changes and never looked back. In a short period of time, she was able to reclaim a level of health she never thought possible. Her enthusiasm for diet, nutrition and holistic health was so great she decided to turn it in to a career. Tune in to learn about the 5 steps to maintaining or regaining your health!
GUEST NAME: Patti Fleury
GUEST BIO: Certified Holistic Nutrition Consultant, Author, Heal Your Life Teacher
GUEST URL: www.restoration-health.ca
Play Now
---