#135: Woman Almost Kills Blind Father At Funeral
Dear Venus/Venus Andrecht
January 20, 2021
---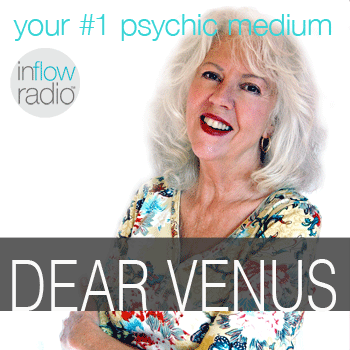 Dear Venus
Venus Andrecht
January 20, 2021
#135: Woman Almost Kills Blind Father At Funeral
• The Elephant In Long Pants In The Parlor
• An Odd 'Something' Get's Lost In Another Dimension?
• How NOT To Influence People
• Callers: Julie's Cleaning Lady Disappears Into The Ethers & Leah Wants Larry
Callers always get free On Air readings every live Dear Venus show Wednesdays at 2 pm PAC/5 pm EST. Call the show at (760) 456-7277.
Visit godisalwayshappy.com for Radio & Private Reading information.
Play Now
---