#134: Cat Totally Ruins Man's Hopes For Romance
Dear Venus/Venus Andrecht
January 13, 2021
---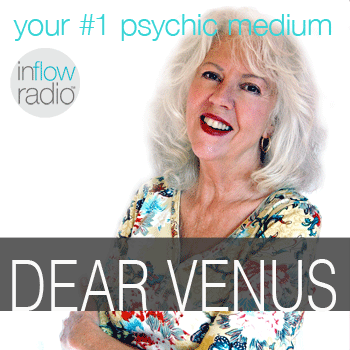 Dear Venus
Venus Andrecht
January 13, 2021
#134: Cat Totally Ruins Man's Hopes For Romance
• Brother Jim Sees Spirit Dissolve On The Stairs
• What Spirit Is Now Having Sex With Annon? Updated.
• Your Emails
• Callers: Bridget's Mom Dies While Watching Herself Do It & Pam's Charming But Dead Stepfather Flirts With Venus (And The Word Venus Can't Remember is PEONIES)
Callers always get free On Air readings every live Dear Venus show Wednesdays at 2 pm PAC/5 pm EST. Call the show at (760) 456-7277.
Visit godisalwayshappy.com for Radio & Private Reading information.
Play Now
---