#133: Magic Land
Dear Venus/Venus Andrecht
January 6, 2021
---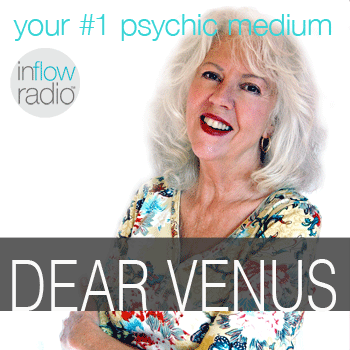 Dear Venus
Venus Andrecht
January 6, 2021
#133: Magic Land
• Certain Men Book Selling For $900?
• A Woman's Near Death Experience
• Use Your Senses To Keep Yourself Safe
• Thick Hair
• Foods That Will Delight You
• Older Woman Decides To Drink
• Callers: Brian Has Turned To Hypochondria, Have You? And Chardonna Wants A Dog But Will Her Cats Allow It?
Callers always get free On Air readings every live Dear Venus show Wednesdays at 2 pm PAC/5 pm EST. Call the show at (760) 456-7277.
Visit godisalwayshappy.com for Radio & Private Reading information.
Play Now
---