#132: Crazy Time With 'Love'
Dear Venus/Venus Andrecht
December 30, 2020
---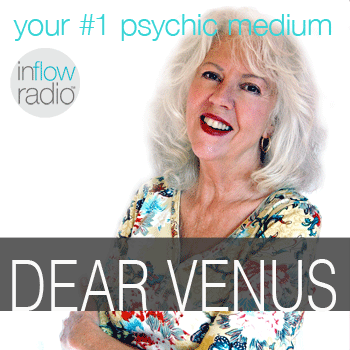 Dear Venus
Venus Andrecht
December 30, 2020
#132: Crazy Time With 'Love'
• Speaking Of Polly Being Floxed
• Weird Noises Bother Dog
• The Cabaret Dancer
• 'Famous' Photo
• Names For Eileen's Special Baby
• Certain Men Report
• Callers: 'Annon' Reports On Sex Life With Spirit & Becky's Ex Husband Has Gotten Her Pregnant.
Callers always get free On Air readings every live Dear Venus show Wednesdays at 2 pm PAC/5 pm EST. Call the show at (760) 456-7277.
Visit godisalwayshappy.com for Radio & Private Reading information.
Play Now
---