#10: Evidential Mediumship
Blissful Quests/Doyle Ward
June 13, 2018
---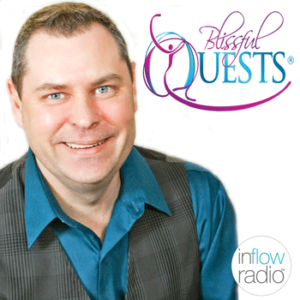 Blissful Quests
Doyle Ward
June 13, 2018
#10: Evidential Mediumship
A show all about contacting the other side and the healing benefits of mediumship! Join Doyle and his guest, internationally renowned psychic medium Jennifer Wallens, and find out what happens when 2 mediums get together to chat about mediumship experiences, development, and why this work matters in today's world.
Have questions about what happens after we die? Want to know what your loved ones are up to in Heaven? This is the show for you!
Jennifer and Doyle take your calls for free mini-readings and answer any questions.
Join the Facebook group at https://www.facebook.com/groups/BQPodcast/ to ask questions and continue the conversation. Visit https://blissfulquests.com for private reading or life coaching info.
GUEST NAME: Jennifer Wallens
GUEST BIO: Certified Psychic Medium, Animal Medium & Animal Communicator, Paranormal Investigator, Teacher, Author & Spirit Artist.
GUEST URL: www.jenniferwallens.com
Play Now
---