Damn Good Advice
with
Summer McStravick
---
Damn Good Advice
Summer McStravick
Tuesday, 04:00pm 05:00pm
COMING JUNE 2018! Need some damn good advice? Haven't you ever wanted a mother or best friend who just knows what to do? With one part woo and one part wisdom, Summer faces your most difficult problems and finds a way out the other side. Make no mistake, this is not a show for the faint of heart. Damn Good Advice is coaching taken to the next level: what do you need to know, NOW, to get you unstuck and free? You'll love how Summer plays with format—some days, you'll get advice from all three generations of Summer's family (her mom, her, and her teen daughter). Other days, you'll get to talk straight with an expert thought-leader Summer has on the show. You'll hear her dig into the real challenges, heartbreaks, and moments of genuine courage callers face as they take on the biggest or most exciting challenges of their lives—those moments when they "rebooted" themselves into something wonderful. See the pain and courage it takes to do it, and ride their waves of joy as they succeed. Importantly . . . pull your own conclusions from all the damn good advice you hear, and apply it to your own life. Maybe it's time to reboot.
About Summer McStravick
---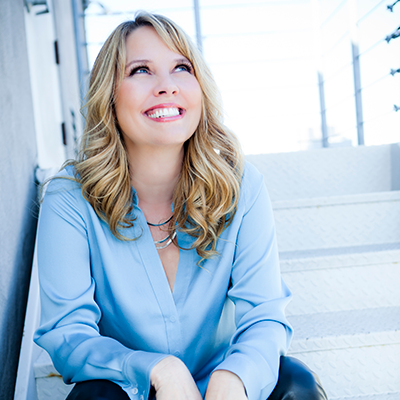 Meet Summer McStravick, creator of Flowdreaming and M.E. School, and two online radio networks: HayHouseRadio.com and InFlowRadio.com. Summer is busy! In her groundbreaking work with Flowdreaming and M.E. School, Summer specializes in the architect of emotions — the language of the universe — which she helps you harness so you can program your future and experience unstoppable upleveling and personal growth in every aspect of your life. She's also known for her extraordinary background as having been hand-selected to work for Louise Hay, where she had the opportunity to develop a "start up" division within the publishing company Hay House. As a producer and host she created audio products and programs for a vast network of the world's greatest spirituality and self-growth teachers. Summer was Dr. Wayne Dyer's co-host for five years, and is the creator of hundreds of audio programs, radio shows, and on demand courses for such luminaries as Doreen Virtue, Jerry and Esther Hicks (Abraham), Suze Orman, Gregg Braden, Bruce Lipton, Sonia Choquette, Colette Baron-Reid, and many more. Summer's own personal flagship program, M.E. School, launched in 2014 and is the culmination of her years of research and inner development. M.E. School teaches Flowdreaming and Empathic Intuition as cornerstones of personal growth, with an emphasis on manifesting, personal power, deep inner healing, and the "go bigger" mindset. Its transformational approach attracts many coaches, entrepreneurs and regular people who aim for true inner breakthroughs and empowerment. Now she brings you InFlowRadio.com.
---